ASTEC's processing technology has solved difficult problems that occurred in various industries.
Going forward, ASTEC will leverage its unique know-how to respond to customer requirements pertaining to the trend to process harder, lighter and smaller parts.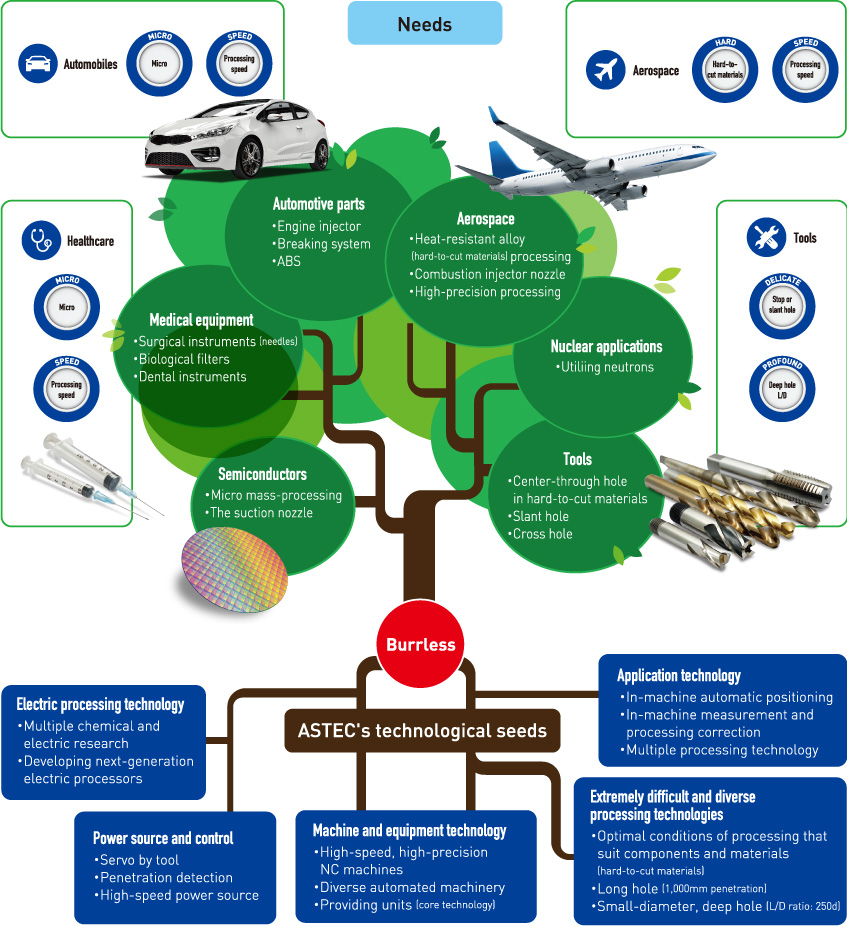 ASTEC's principles of processing, unlike cutting, is to process metal using electrodischarge thermal fusion.
Features

Non-contact processing / It can be processed to spherical or curved surface

Processing using electrical energy / We can process hardened steel and carbide etc.

We can do a difficult processing

Your process will be able to complete a drilling processing without burr.